CHAC provides advice and assistance to people in need on matters relating to housing, benefits and money skills. The Centre works largely with people living or working in Cheltenham.
Who We Are
Established in 1988, Cheltenham Housing Aid Centre is a small independent charity, that provides free advice and information to help vulnerable and disadvantaged members of our community resolve housing issues and thereby improve their quality of life.
Currently, we provide specialist housing advice to clients who have drug and alcohol issues who are homeless or at risk of losing their home. Additionally we manage a bond scheme to help clients moving on to private tenancies.
Homelessness
Are you homeless or have a housing problem?
Do you have a drug or alcohol or alcohol issue?
Do you want specialist advice to support you?
Aged 18 or over
Live or looking to reside in Cheltenham?
Find out more about
Rent Deposit Scheme
Are you living in supported accommodation?
Do you live in Gloucestershire
Are you aged 18 or over
Are you ready to live independently
Find out more about
We offer help to anyone who is:
Homeless
In supported housing
Staying with friends or family
A council, H.A. or private tenant
An owner occupier
Office opening Times
Monday 9:30 - 4:30
Tuesday 9:30 - 4:30
Wednesday 9:30 - 4:30
Thursday 9:30 - 4:30
Friday Closed
Please call for an appointment
We need your help to help others
Funding & Support
We would like to say thank you to our funders for their support, which include: -
Gloucestershire County Council

HDH Wills 1965 Charitable Trust
The Albert Hunt Trust
The Summerfield Charitable Trust
Donald Forrester Trust
Lansdown Insurance Brokers
Langtree Trust
Charles Irvine Charitable Trust
Susanna Peake Charitable Trust
The Henry Smith Charity
Garfield Weston Foundation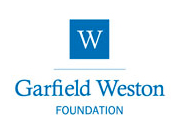 Santander Foundation
Trusthouse Charitable Foundation
Langtree Trust
Gloucestershire Community Foundation

Windsor Family Trust
Supported by players of People's Postcode Lottery.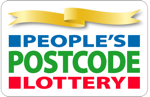 A grant-giving charity funded entirely by players of People's Postcode Lottery
and many other charities and trusts who kindly support our work and clients.