Welcome to Cheltenham Housing Aid Centre
Who we help
The people we help are people in housing need who have mental health challenges, older people, people with long term health conditions, substance misuse issues and disabilities.
We believe these client groups face additional challenges and barriers and suffer the most discrimination in relation to their housing and we have modelled our services to
ensure that their legal rights are upheld.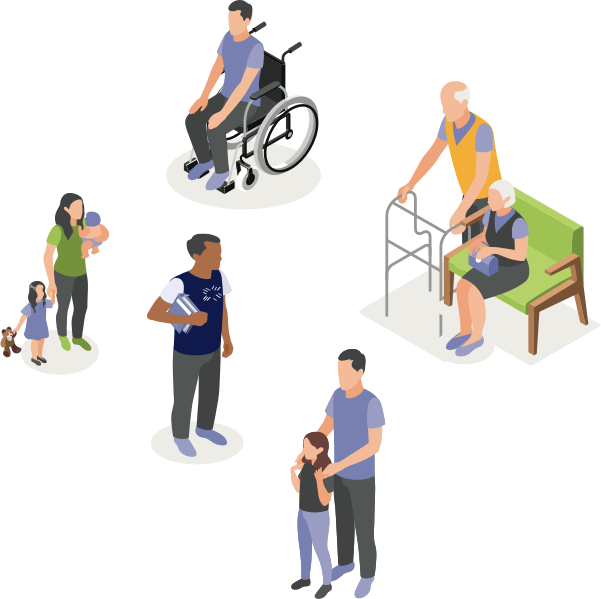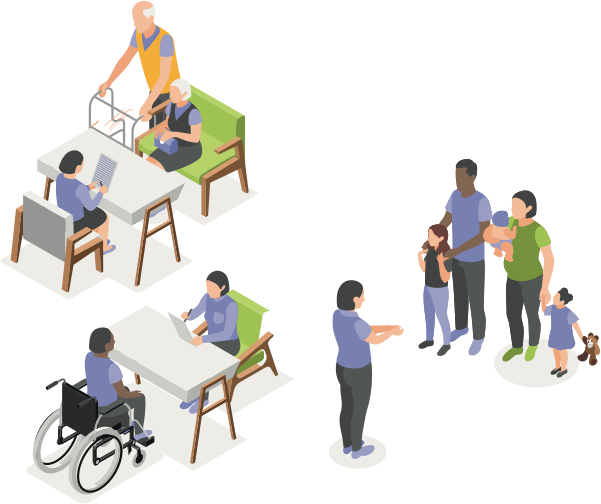 Who we are
Cheltenham Housing Aid Centre (CHAC) is a small independent charity that has been operating since 1988. Our purpose is to provide free, independent advice, help and information to assist the homeless and those in housing need in and around Cheltenham.
We believe that by providing people with good quality affordable and safe accommodation that people are empowered to make changes to their lives.
We can help you if you are
Staying with family or friends
A council tenant
A private tenant
In supported housing
A housing association tenant
We can help you with things like
Exploring your housing options
Housing benefit
Harassment & illegal eviction
Former tenant arrears
Landlord/tenant issues
Repairs/housing conditions
Household goods
Our opening times are:
Monday 9:30 – 4:30
Tuesday 9:30 – 4:30
Wednesday 9:30 – 4:30
Thursday 9:30 – 4:30
Friday Closed
Please call us on 01242 226672 or email advice@chac.org.uk to see if we can help you.
Please do not just drop in to see us as we cannot see you without an appointment
How you can get help from us
We can see you in person, on an appointment basis only, or offer you assistance by telephone or email.
Funded by
We are reliant on donations and charitable support from trusts and corporate organisations. Please contact us if you feel you may be able to help.
The National Benevolent Charity
The Langtree Trust
FAQ
We are open Monday – Thursday 9.30 – 4.30 pm. We provide advice by telephone, email and in person. You will need to make an appointment for face-to-face advice as we do not provide a drop-in service.
You can telephone us on 01242 226672 or email us on advice@chac.org.uk
We can help you if you have a long-term health condition, because you have mental health challenges, a disability, substance misuse issues or because you are an older person. This list is not exhaustive so please call if you are not sure if you meet our criteria. Whilst we believe that everyone should have a safe, secure and affordable home we have limited funding and so cannot help everyone in housing need. If you do not fit our criteria you can contact the Citizens Advice Bureau or Shelter for housing advice.
You can refer yourself to us for help, you do not need to be referred by anyone else. You do not need to complete a form, simply telephone or email us.
We are a very small staff team so we are only able to offer an appointment based service. If we have asked you to bring additional information in to support any work we are doing to help you please call us before bringing it, to check we are available.
People who are under 18 require specialist housing advice. If you are under 18 and need housing assistance you should contact the housing options team at Cheltenham Borough Council.
We are only funded to help people who live in Cheltenham and/or who are looking to live in Cheltenham. If you live outside of Cheltenham and you need housing advice, you can contact Shelter or the Citizens Advice Bureau.
If we are assisting you with housing advice and we think that you need to be registered with Gloucestershire Homeseeker as part of the assistance we are already providing you with we will complete the form with you. However, we cannot complete the form if we are not already working with you.
No – we are an independent housing advice organisation. We are currently temporarily based in the Municipal Offices, but we are not part of the Council. We can help you to challenge decisions the Council may have made about your housing where there are grounds to do so.
We can help if you have difficulties with housing benefit and housing related universal credit, but we are not benefit specialists. If you need help with benefits, then you can contact the Citizen Advice Bureau, Turn2US and Entitledto.
No, we are a housing advice organisation, we do not have accommodation.
No, we can advise you on the deposit schemes that are available, but we do not have a scheme ourselves. We cannot act as a guarantor.
No, we are not able to offer practical assistance with this.
Whilst we are able to advise and advocate for you in relation to your housing issue we are not support workers.